DO YOU SUFFER FROM…
Infertility
Poor sperm quality
Imbalanced testosterone levels
Insulin resistance
DO YOU SUFFER FROM MALE INFERTILITY?
Infertility is defined as the inability to achieve pregnancy within 12 months or more of regular unprotected sexual intercourse17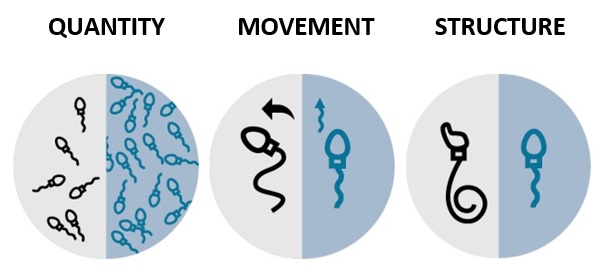 IMPORTANT FACTORS DETERMINING MALE FERTILITY
A semen analysis is often one of the first tests performed to help establish if a man has infertility issues. A semen analysis measures, among other things, the number and quality of sperm in the semen sample.19
QUANTITY
Too little sperm in an ejaculation might make it more difficult to get pregnant.19
MOVEMENT
Known as motility. A man is most likely to be fertile if at least 50% of his sperm are moving.19
STRUCTURE
Known as morphology. Normal sperm have oval heads and long tails, which work together to propel them. The more sperm a man has with a normal shape and structure, the more likely he is to be fertile.19

WHAT CAUSES MALE INFERTILITY?
Male infertility can be due to multiple reasons including varicocele (enlargement of spermatic veins), testicular failure, hormone dysfunction, genital tract infection or exposure to toxins, but in almost a third of cases, the cause is unknown.20
Infertility of which the cause is unknown or unexplained, is called idiopathic infertility. Oxidative stress (OS) is believed to be an important cause of idiopathic male infertility. Oxidative stress is a condition where the body's natural antioxidant defence mechanisms are overwhelmed by harmful free radicals, also known as reactive oxygen species (ROS).18
30 % – 40 % of infertile men have elevated levels of harmful reactive oxygen species (ROS) in their seminal plasma.18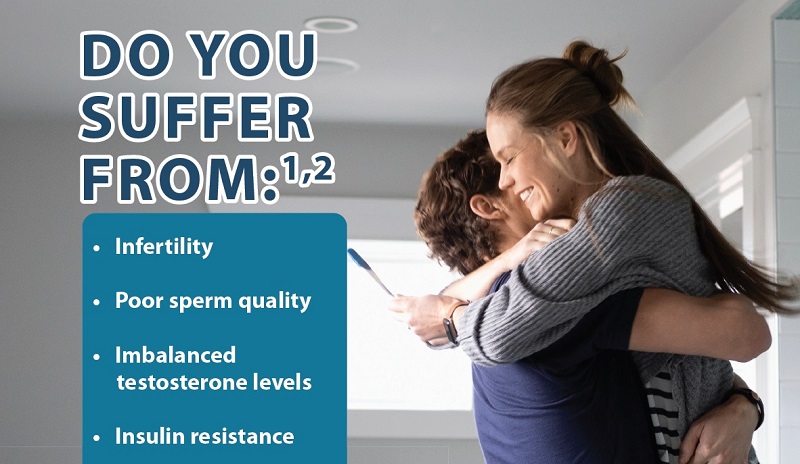 WHAT IS OXIDATIVE STRESS?
It is ironic that oxygen, an element that is essential for life, under certain situations has detrimental effects on the human body.21
Most of the potentially harmful effects of oxygen are due to the formation and activity of a number of chemical compounds, known as free radicals/ROS.21,22 Free radicals are destructive because they are like bullies that beat up on other cells and steal their vital electrons.21
Electrons come in pairs, so free radicals try to stabilise themselves by stealing an electron from another oxygen molecule.21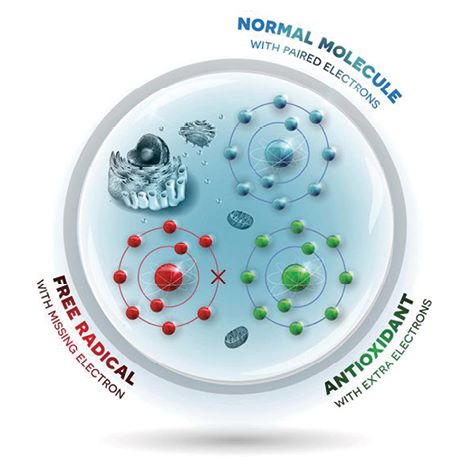 Oxidative stress is an imbalance between the systemic manifestation of ROS and the body's ability to detoxify and to repair resulting damage.18,22
WHAT CAUSES OXIDATIVE STRESS?
Oxidative stress may be caused by internal (within the body) or external (outside the body) factors, both of which may have a negative impact on male and female reproductive health.4,16,18,23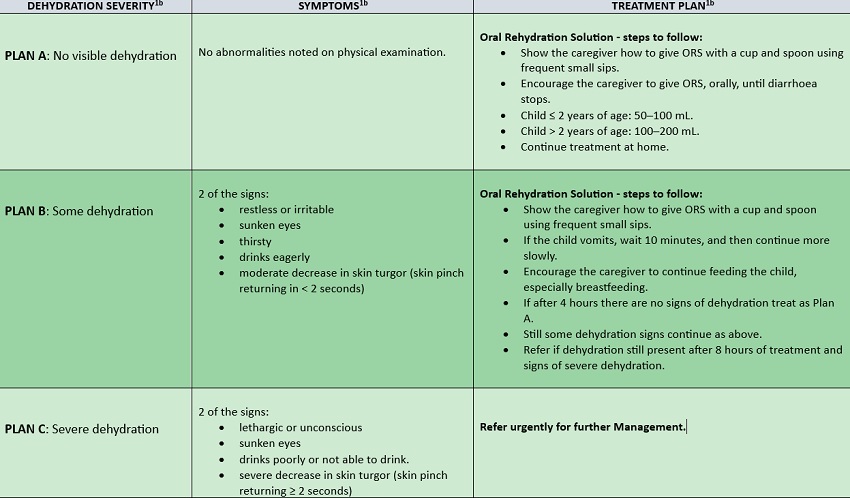 Antioxidant supplementation has been shown to help restore balance and improve fertility success rates.2,4,15,16
Antioxidant supplementation in males has been shown to improve sperm concentration, motility (movement) and morphology (size, shape and structure). In women, antioxidant supplementation is associated with better egg cell quality during assisted reproductive techniques such as IVF.6,24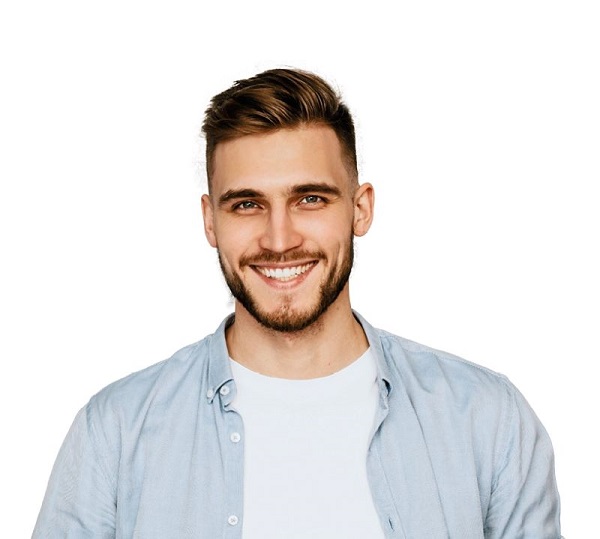 Sinopol® him is a supplement which contains alpha-lipoic acid, myo-inositol, coenzyme Q10, zinc, selenium and vitamins B2, B6 and B12. These ingredients work together to support male reproductive health by decreasing oxidative stress, improving sperm quality, rebalancing testosterone levels and decreasing insulin resistance.12,15,16,25

Alpha-lipoic acid
Alpha-lipoic acid is a powerful antioxidant which is also able to regenerate other antioxidants (Vitamin C and E).11,26 It helps to reduce insulin resistance, body weight and abdominal circumference.11,12,25
Myo-inositol
Myo-inositol has a possible role as antioxidant agent and supports the rebalancing of
hormones. It plays a role in insulin metabolism and also helps to improve sperm movement and concentration.16,27-29
Coenzyme Q10
Coenzyme Q10 is another antioxidant which helps to improve sperm concentration and sperm movement, as well as helps to improve the amount of normal looking sperm.30-33
Zinc
As an antioxidant, zinc plays a role to support normal sperm development. It contributes to normal testosterone levels in the blood and supports reproductive function. It has also been shown to help increase sperm count and movement, as well as the amount of normal looking sperm.15,34,35
Selenium
Selenium supports normal sperm development and helps to protect sperm from oxidative stress. It has also been shown to help increase sperm count and movement, as well as the amount of normal looking sperm.15,29,36
Vitamins B2, B6 and B12
These vitamins contribute to the protection of cells from oxidative stress and help to regulate hormonal activity.15,16,37
STUDIES CONDUCTED WHICH INCLUDE ALPHA LIPOIC ACID AND MYO-INOSITOL HAVE SHOWN:11,16,27
Increase in sperm count16
Increase in normal sperm morphology (size, shape and cellular properties)16
Increase in progressive sperm motility (movement)16
Increase in successful partner pregnancy rate16